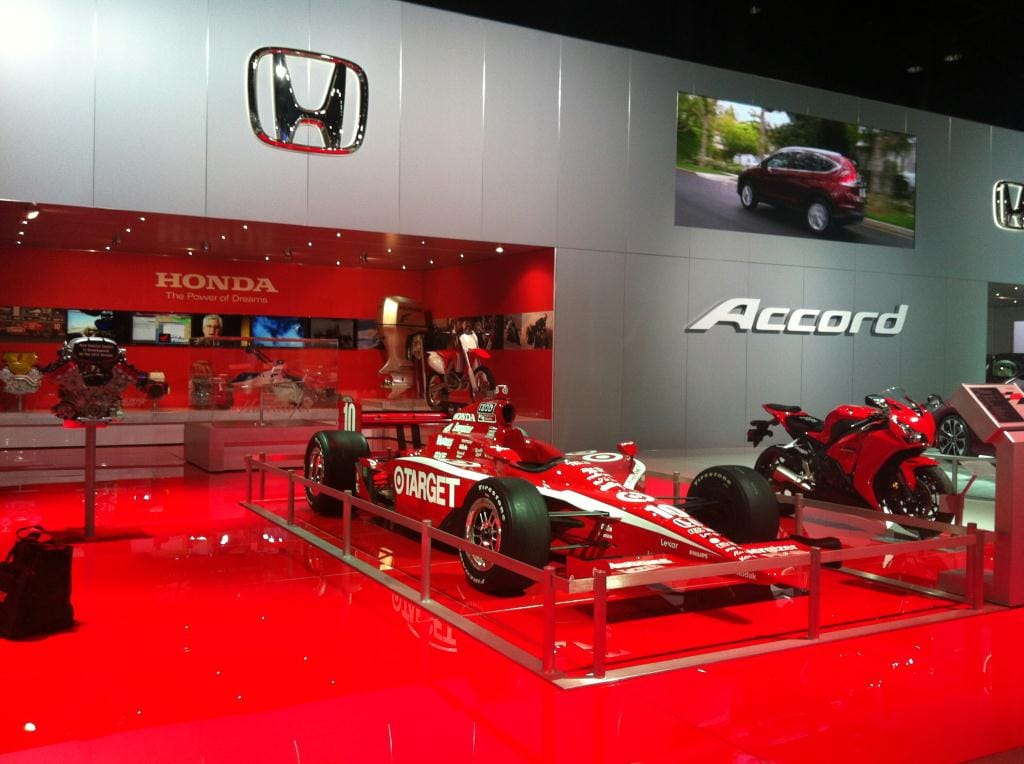 When you think of Honda, you think dependable long lasting motors! Honda has made huge advances in technology since 1964. Honda entered the Formula One Race for the first time in 1964. They proceeded in making the first HR21 Lawn Mower, which many households relied on to keep their yards in top shape, in 1978. In 1980, Honda created the F200 "Komame" Mini-Tiller as well as introducing the first VTEC engine in 1989.
At the 2012 Chicago Auto Show, Honda has taken their display set up to the next level! This year Honda has a section with its history on display. (Everything from the first Honda boat motor to the latest Formula One Race Car)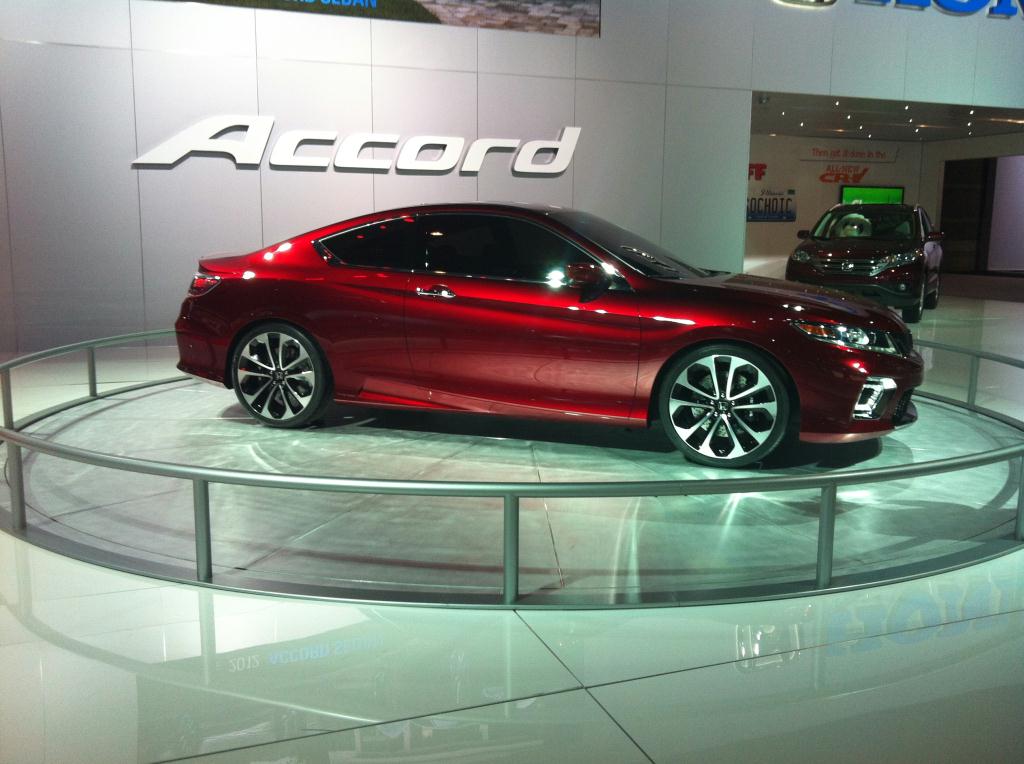 When the all-new 2013 Accord Coupe Concept was introduced at the North American International Auto Show in Detroit, the press got a taste of what to expect from the ninth-generation Accord. The Accord Coupe Concept will make a brief appearance at the 2012 Chicago Auto Show. Make sure to stop by the Chicago Auto Show by Sunday, February 12th in order to catch a glimpse at the Concept Vehicle.
Its bold, athletic profile is only the beginning. A choice of three powertrains will be available: an efficient, 2.4-liter direct-injected 4-cylinder, a powerful 3.5-liter V-6 and a plug-in hybrid, all of which are expected to achieve class-leading fuel efficiency.
Both the Coupe and Sedan will show off a host of new technologies along with an entirely new design. And while both will retain their current spacious cabin size, the Sedan's exterior will be more compact, creating a more aggressive appearance.
The 2013 Accord will introduce features that are new for any Honda. Lane Departure Warning (LDW), Forward Collision Warning (FCW) and the Honda-exclusive LaneWatch? blind spot display.
The Accord has been one of the best-selling cars in America since its introduction 36 years ago. And it's poised to continue this tradition when it hits the streets next fall.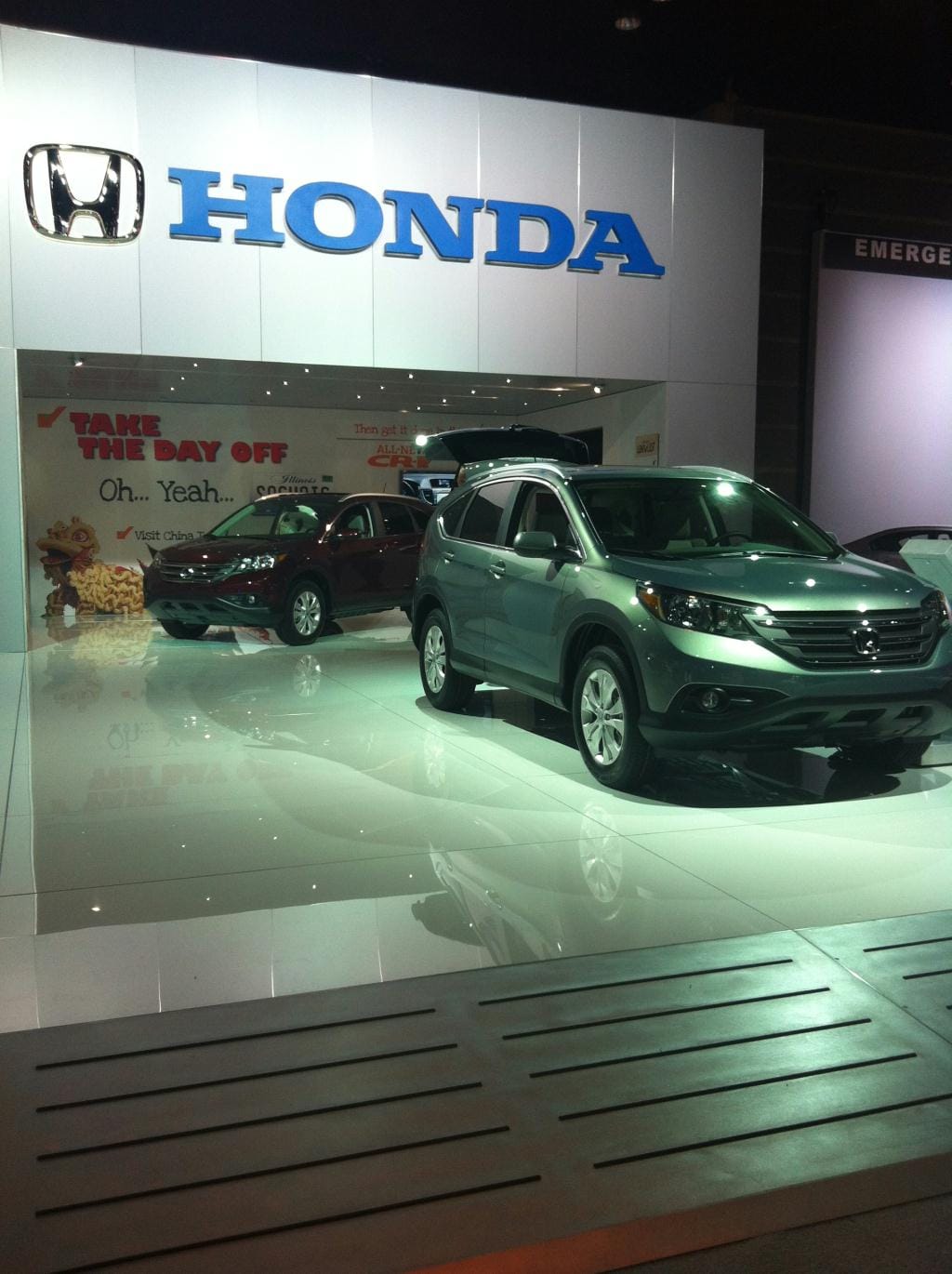 The 2012 Newly Redesigned Honda CR-V first debuted in December of 2011. All new for 2012, the fourth-generation Honda CR-V embraces a bolder styling direction; offers increased fuel economy and continues to exceed customer expectations for entry-level SUVs.
There are 3 2012 CR-Vs on display this year at the Chicago Auto Show. The latest CR-V has a slightly lower roofline, additional noise insulation and more aerodynamic features including large underbody covers and a rear spoiler. A significant new feature in the car-like five-passenger cabin is the Easy Fold-Down 60/40 split rear seat, and when the rear seat is lowered, there is 70.9 cu. ft. of cargo room. Adding to the in-vehicle experience is the new-for-2012 intelligent Multi-Information Display, Pandora internet radio interface, SMS text messaging function, and available DVD Rear Entertainment System and FM Traffic. Powering the new CR-V is a 2.4-liter i-VTEC DOHC four-cylinder engine that provides a 10 percent increase in highway fuel economy, and delivers 185 horsepower with enhanced torque delivery.